SAILING ADVENTURE

Vacanța ta altfel: O săptămână cu velierul în Mediterana
For memorable experiences. Paragliding flights and sailing tours
HAPPY CLOUD
---
Be closer to the sky, be closer to your freedom and join us playing with the wind
Prin aer  te inivităm la un zbor cu parapanta în tandem de la Brașov,
iar  pe mare – hai cu noi la sailing cu velierul în Grecia sau Croația !
Găsim locuri si experiențe noi pentru tine.
Dar mai ales te ajutăm sa îți regândești limitele  și să te reconectezi cu natura. 
Dare to fly ! și vino alături de noi în următoarea ta aventură: un zbor cu parapanta în tandem deasupra Brașovului. Da, este o aventură deschisă oricui are un strop de curaj și poate alerga câțiva pași – deci și pentru tine!
Paragliding este cel mai facil mod de a încerca zborul liber, iar noi îți propunem mai multe tipuri de zbor din care poți alege. Încearcă un zbor de inițiere,  un zbor de lungă durată sau chiar un zbor de distanță din diverse locații din jurul Brașovului.  Find here more about our terms and conditions

Your Holiday on the sea We are proposing you a different kind of adventure: a week on sea aboard a sailing vessel. Bring your best friends, choose one of our tours and let's explore together! We favor compact groups - people with similar expectations and wishes, all for a 7 days adventure.
We will explore together small or bigger islands, fisherman villages or idyllic bays that are opening only from the sea in Greece, Croatia, Italy or Spain. You will learn a lot about sailing, but be prepared for plenty of swimming and dream beaches. On each boat can fit from 6 to 10 guests.
Echipa Happy Cloud
Hai să ne cunoaștem
---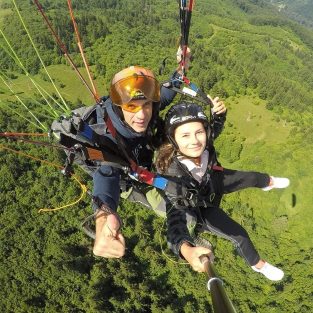 Crinu Desa
Manager and tandem pilot since 2007
Paragliding pilot and deputy instructor with first flights back in 2007. Tandem pilot since 2011. Skipper since 2017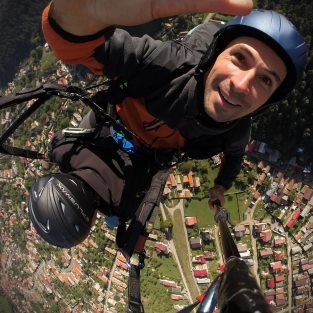 Cristi Tutunea
Instructor and tandem pilot
Paragliding instructor for the summer and ski instructor for the winter plus mountain guide in any season, Cristi have a remarkable patience with the children and a good teaching methodology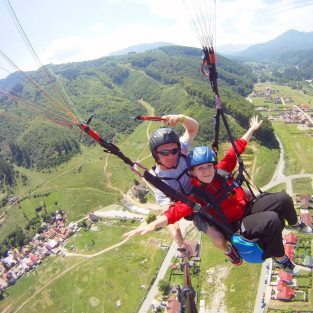 Ionut Dobrea
Pilot de tandem cu peste 15 ani experienta
Ionuț = zbor. Are o mare experiență atât ca pilot de tandem dar și ca pilot de parapantă cu motor si mai nou pilot pe avioane de agrement. Colaborăm cu succes din 2011.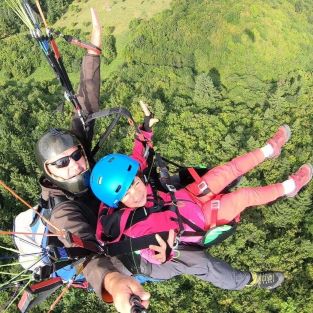 Emi Francisco
Pilot tandem
Sacelean cu state vechi in zborul cu parapanta, Emi zboara din 2000, este pilot de tandem din 2014. Mereu calculat, mereu atent, impereuna cu Emi vei avea mereu o experienta de 5*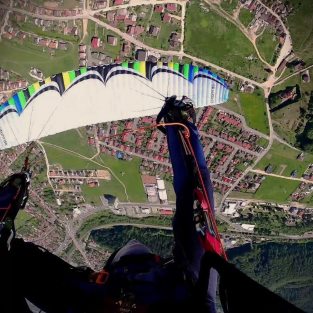 Ovidiu Murariu
Pilot tandem
Da, v-ati prins! Ovi e pilot de acrobatie, inainte de toate. Dar si un foarte bun pilot de tandem. Daca va doriti un zbor cu muuulta adrenalina, dar in acelasi timp va doriti si un pilot care sa va inspire incredere de la decolare pana la aterizare, Ovi va asteapta !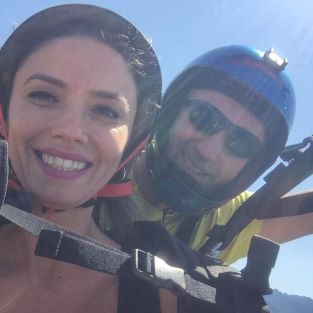 Cornel Calutiu
Pilot de tandem
Poate sunt 15, poate sunt 20 de ani de cant zboara, Dar un lucru e cert - Cornel este un cumul de aventuri si cumpene, experiente de neuitat. Pe toate le vei regasi in cea mai buna varianta a lui de pana acum 🙂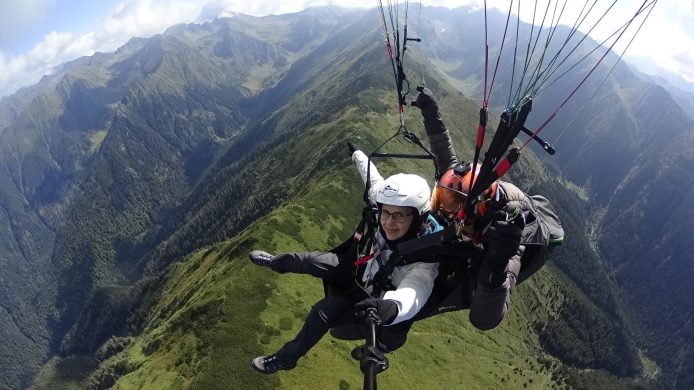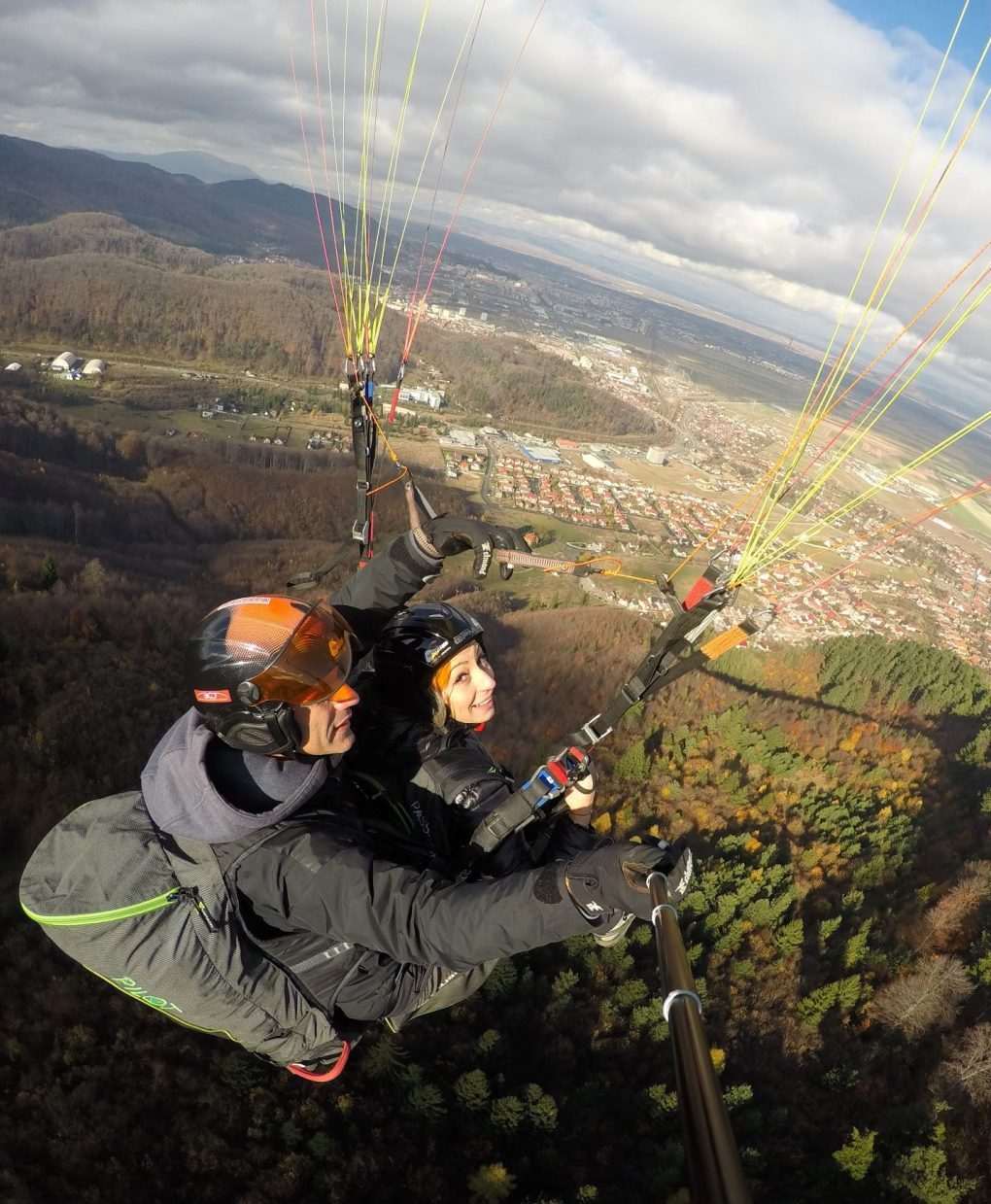 Happy Cloud
Contact
---
Tel. 1 : +40722143960
Tel. 2: +40724709554
Email: office@happycloud.ro
Address: Str. Bunloc 185, Sacele, Brașov