for the unforgetable paragliding & sailing experiences
HAPPY CLOUD
Here at Happy Cloud, we like playing with the wind in as many ways as possible, and today you are invited to join the adventure! Be it a tandem paragliding flight in one of the flying spots in the South of Transylvania or a longer sailing trip tailored for you and your friends, either way you are in good hands, with professional tandem pilots and skippers.
If you are visiting Romania, dare to fly and join us in this incredible adventure! Fly over the forests and see the city of Brasov in the way you never dreamed of . There is no particular time to come for a flight – you can join us in the winter or in the summer and no, you do not need a special training for this. It is for you if you have a drop of courage and weight between 40-100 kg.
Choose us you will meet a team of paragliding instructors and tandem pilots, but first of all friends. We have mixed skills in the art of paragliding, but we are all driven by the same passion: to be up there, touching the clouds and sharing our experience with you in the same time!
Dare to fly ! is our motto. And this because we believe that tandem paragliding flight it is for everybody. There is no previously experience required.

As such, we propose you several types of paragliding tandem flights for you to choose from: leisure flights, long distance or long duration flights. We will then choose together one of our flying spots in South Transylvania. As well our equipment are certified and periodically checked. As mentioned, you do not need any special training prior your flight but you will have to be ready to make a few running steps. However, we have weight limitation between 30 and 100 kg, and children will fly with their parents agreement.

Learn to fly with us. We offer paragliding training near Brașov or Bucharest for all tastes: from one day trial to beginners and up to advanced students.
Beginner course (stage 1)
If you are new in paragliding we can offer a paragliding course for beginners (stage 1) is where you will learn to control your glider on the ground, you will learn take off and several landing techniques. You will perform several low altitude flights.
Intermediate module (stage 2)
Here you will perform assisted mid altitude flights in mountain areas, take off and landing in limited spaces, learn to perform safety maneuvers and many more. However, getting a license in Romania will not be an easy task!
Thermal course
For those of you – young licensed pilots wishing more time in the air we have prepared a thermal course (for pilots) from May to September. Please contact us to give you more details.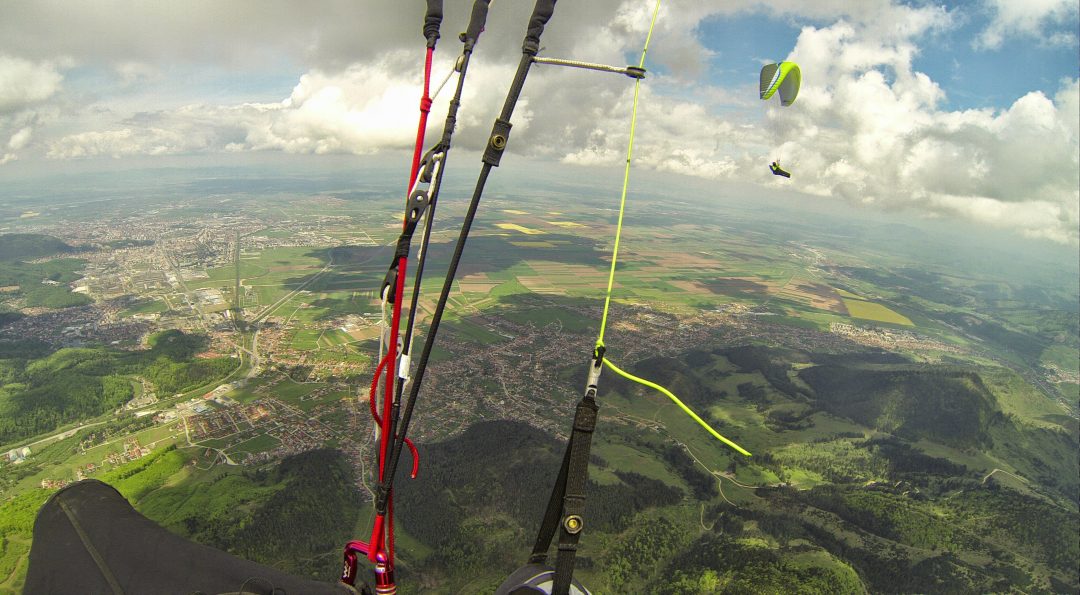 If you are a licensed pilot and you think about joining us in another form of adventure – the one where you will discover Transylvania from the sky, you are in the right spot.
Indeed for licensed pilots and their friends but for the flying schools alike we organize paragliding guided tours across Transylvania, offering full packages with accommodation and transport to the take off but also retrieval after the flight.
We will guide you in the heart of the Carpathian Mountains for a memorable flying experience. Therefore we will carefully choose for you the best take off place with safe and reliable landings as per each season of the year. For starting point we have chosen the city of Brașov, surrounded by mountains and being at a reasonable distance from the best flying places around. Please contact us for more details.

Profesional skilled pilots
95%
Paragliding pilots and instructors with over 10 years experience
Meet the Team
---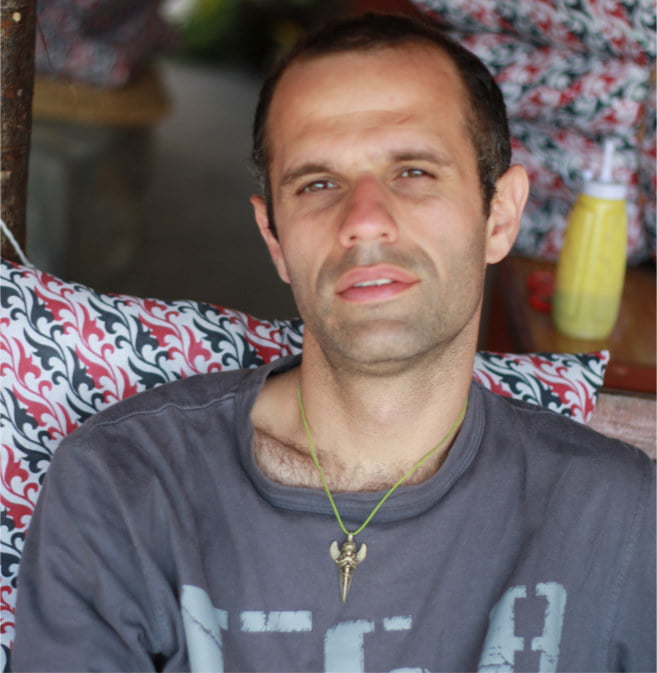 Macrin Desa
Owner & tandem pilot
Tandem paragliding pilot with with his first flights back in 2007. Aerospace engineer as background, in love with paragliding for the joy and the fun it brings. Skipper of sailing yachts in his free time.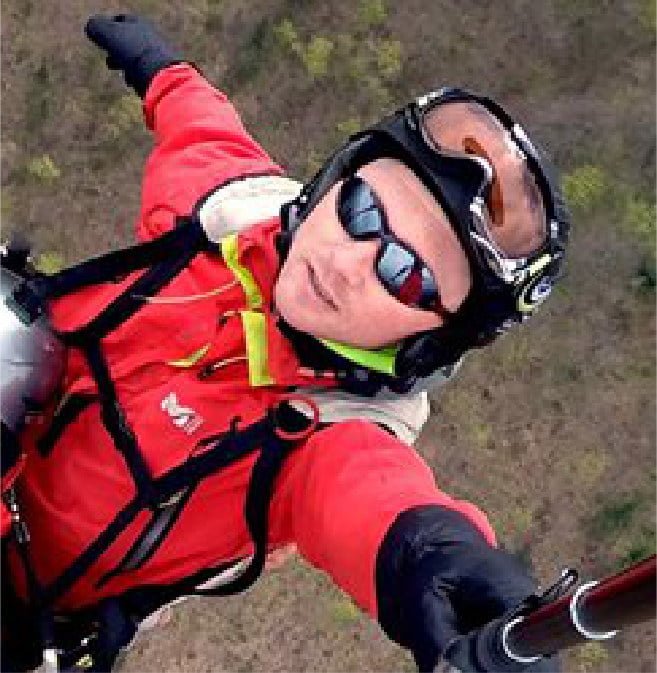 Ionut Dobrea
Tandem pilot for 15 years
Have a lot of experience both as a tandem but also as a motor paragliding pilot and constructor. We successfully colaborate since 2011.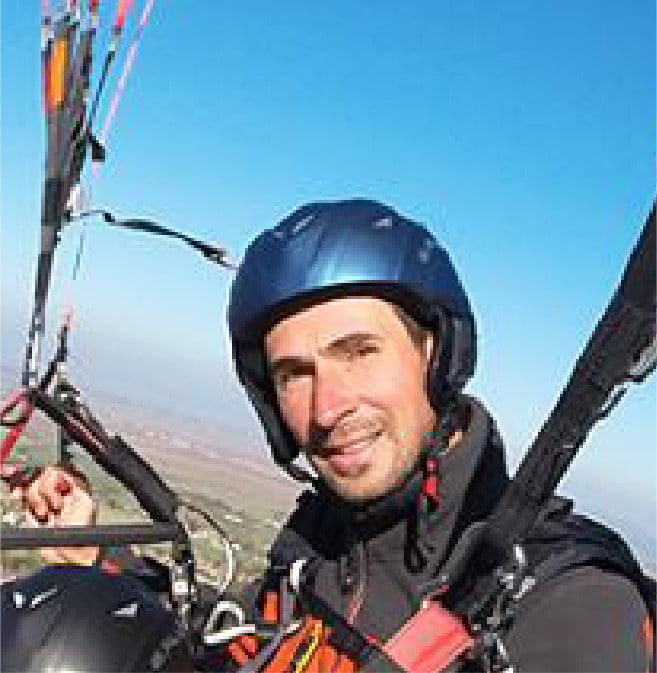 Cristi Tutunea
Instructor & tandem pilot
A tandem pilot and paragliding instructor in the summer, ski instructor in the winter, mountain guide in all seasons, and rock climber in his free time…
Happy Cloud
Contact
---
email:

office@happycloud.ro
Tel:

 +40722143960
Address (meeting point): Bunloc Cable car, Bunloc str. 185, Sacele, Brasov