welcome to your next adventure
About Sailing tours
---
In those not that many years since we organize dedicated sailing tours we have realized that actually sailing is not just one thing but many things in one.
We say this because a sailing tour can be a light trip with lifetime friends, a holiday with your kids and family or the contrary  an andventure with the tilted boat and stronger wind. Or why not, it can be memorable combination between sailing and kiting – for experienced raiders. This being said is one thing important: to choose which of this suits you best. But first please take your time and explore what HappyCloud has to offer you.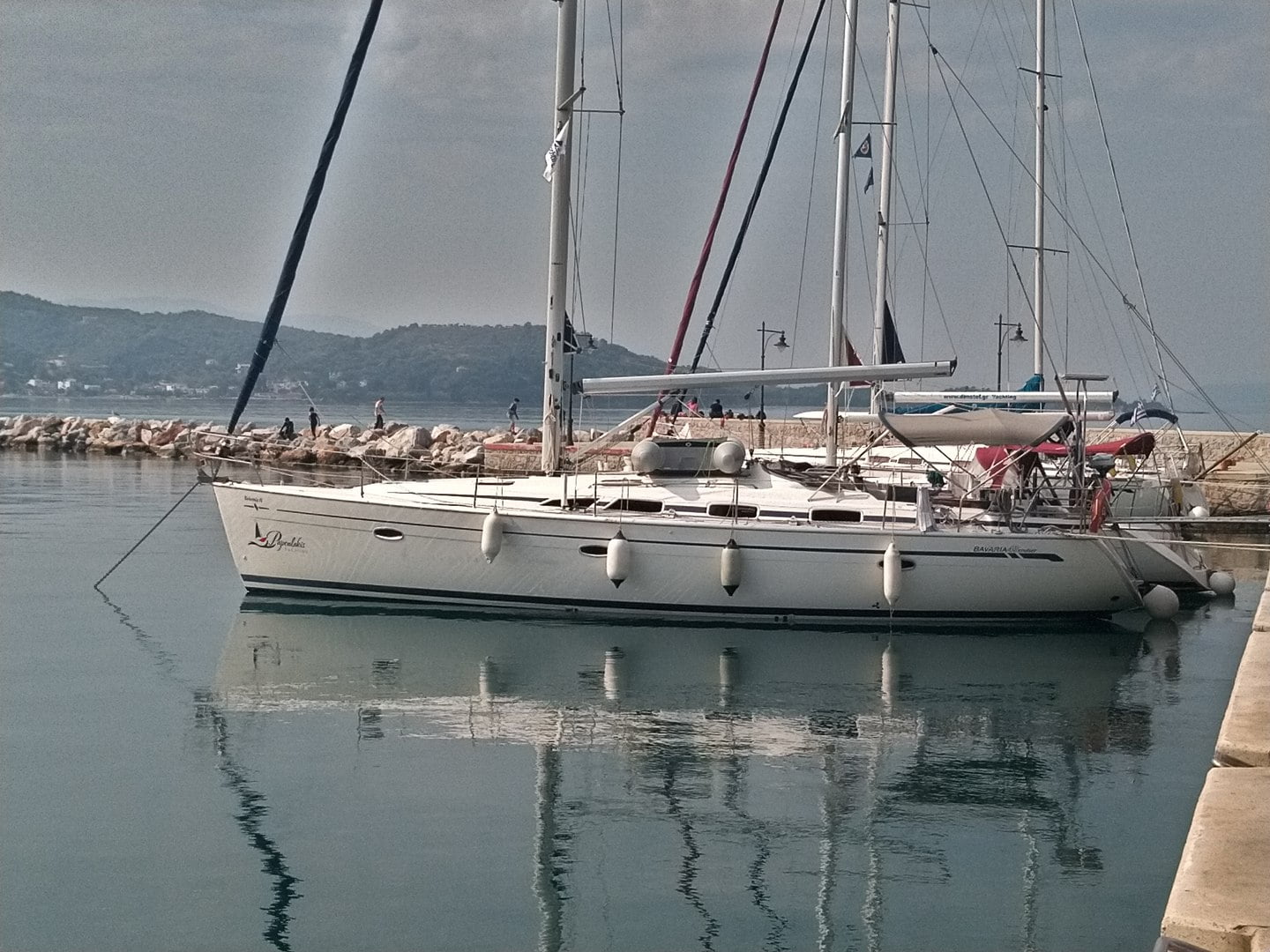 What is and what is not a sailing tour
Our vision
First time sailing ?
As a participant on a sailing tour you won't need previous sailing experience. Other thinks are needed, much more important such as tolerance, the willingness to actively paricipate, good sense of humor, friendship. Since we step on that boate we will become more as a team and less as separate individuals.
Safety
Când navigăm cu vânt de față bărcile de sailing se înclină destul de mult (10-20 grade). Asta nu este însă o problemă de siguranță pentru că posedă o chilă care le face practic imposibil de răsturnat! Nu navigăm pe vânt puternic, pe furtună sau noaptea. Toate bărcile au suficiente dispozitive de siguranță suplimentare.
Comfort
Modern sail boats have all the comfort you will find in a hotel but in a smaller space: double bed cabins, kitchen , living, bathroom with shower and many others. Talking about comfort, we will spend the evenings docked in touristic ports or anchored in almost wild bays - accordingly with the specific tour. We will sail only during the day between 3 to 6 hours daily, a bit more in the adventure tours and a bit less in the family sailing tours.
What NOT to expect:
A sailing tour is not an all inclusive holiday. Everybody participate to all activities on boat: sailing, cooking, dish-washing and whatever else is required on the boat, accordingly to the preferences or abilities. Normally we shift tasks.
The space aboard a sailing ship is limited so we will have to live for one week closer together. Therefore the tolerance, friendship and sharing mutual interest normally helps a lot! At the end of a week on the sea we plan to become a real team!
April-Mai and September-Octomber 2019
Active sailing tours in 2019
Tel: +40 722 143 960
Email: office@happycloud.ro
about paraglidingh flights and sailing
Happy Cloud news
---
Sorry, this entry is only available in Romanian.
---
Sorry, this entry is only available in Romanian.